Sofa Invaders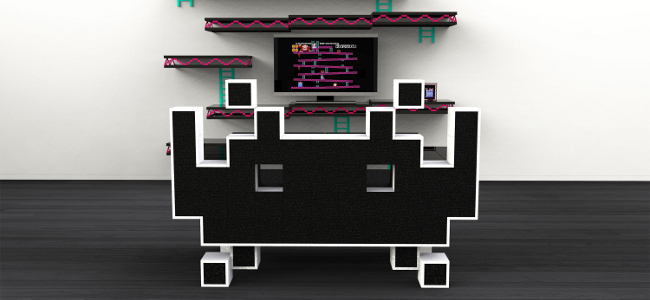 Igor Chak is what happens when vintage pop-culture meets modern interior design. After one of his boot-ups down memory lane ("Please don't look at me weird" he pleads), Chak designed a room modeled after the rich retro heritage of bright, blocky sprites. Taking the old-school minimalist charm of the old into the bold, Chak created a centerpiece set anyone would recognize: a set of wall shelves taken directly out of Donkey Kong and a sofa plucked from a row of alien Space Invaders.
The shelves are made of sturdy tempered glass supported by carbon fiber and anodized aluminum, and joined with stainless steel. (The hanging ladders and flaming oil drum decoration are charming touches.) Strong enough to support an entertainment set as one watches from the comfort of a Space Invader. (Albeit one covered in leather and memory foam and adorned with class trays.)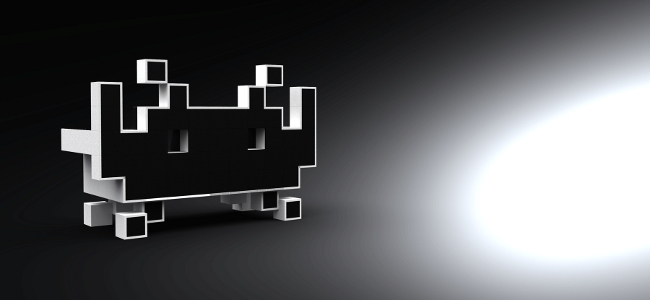 The sofa, dubbed Retro Alien Couch (and without the antennae). is actually completed and on sale for a limited time (and $5,000). You can now shoot down pixelated extra-terrestrials while sitting on a pixelated extra terrestrial yourself. (Although you may have the urge to jump over some barrels as well.)
Check out Igor Chak's other designs from his website or order a couch of your very own directly from his store.