The Next Great NYC Disaster Film: Pixels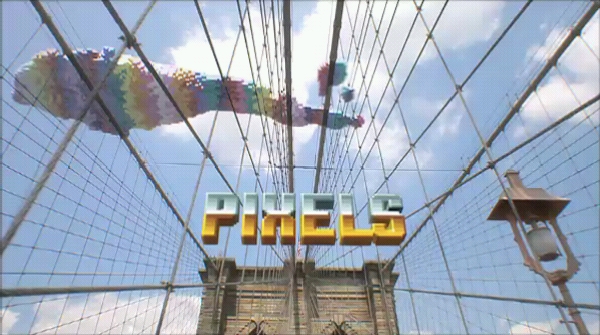 What would you do if the light at the end of the subway tunnel came from the mouth of an all-consuming giant yellow puck? How would you deal with King Kong's barrel-tossing cousin? Who would you turn to if your bridges broke apart? Where would you go if your city was macro-blocked by Invaders from Space? How long before the planet's resolution will de-scale into a single square?
One More Productions gives us a colorful view of that grim outlook in their new short film Pixels. If you think this looks familiar, you are not alone.