Being shot is not as bad as I always thought it might be.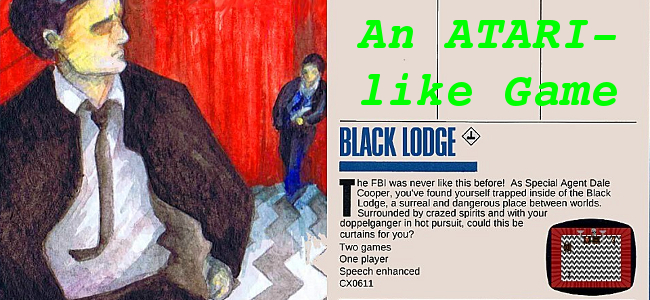 Didn't they stop making ATARI 2600 games after Halo? With how well that success story turned out, Jak Locke wanted a piece of the action. And heaven help us, he's a Twin Peaks fan. Here's a clip of "Twin Peaks: Escape From Black Lodge", a 2600-ish game for Windows and Mac.
What are YOU waiting for? Download it and try your hand at helping Cooper escape.