The Return of Acoustronic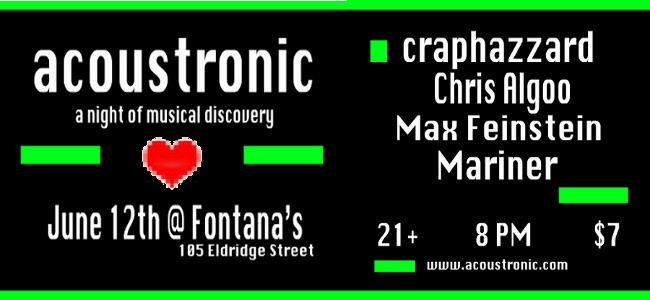 Acoustronic is back for Round 2 at Fontana's Bar for a summer show of anything-goes musical awesomeness!
This June 12th, check out craphazzard, Algoorithm, Max Feinstein, and Mariner at Fontana's @ 105 Eldridge, bordering Chinatown and the Lower East Side. Admission is $7 and the show begins at 8. This show is for 21+.
Check out the faces of Acoustronic at Acoustronic.com or Facebook.