BlipFest 2012 Saturday Daytime — LSDJ Masterclass Workshop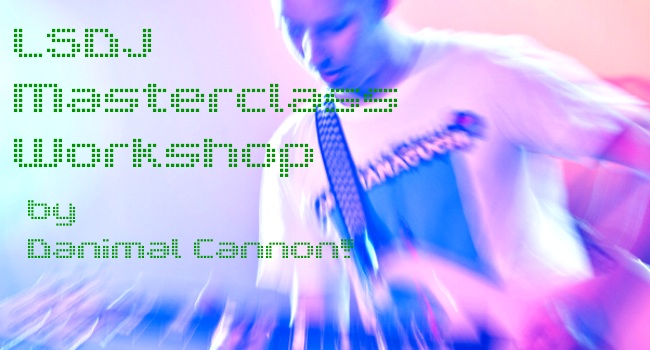 Do you think you're good manipulating four channels of waveforms? Can you program expressive leads? Did you skip the open-mic pre-party, but still want to level-up your existing LSDJ skills?
Danimal Cannon will be at the Gramercy Theatre (127 East 23rd St.) Saturday afternoon from 1:00 to 3:00 p.m. to go over some of the more advanced techniques he uses to wring every bit of power out of his LSDJ Gameboy cart. An at-door fee of $15 applies (or purchase tickets here), but the knowledge you will gain will be priceless.