The original Super Mario Bros. Now with falling TETRIS blocks.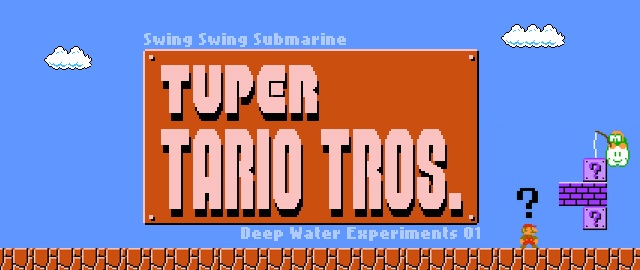 Having nostalgia for old school games such as, Super Mario Bros., Tetris, or both? Well, have a go at this game: Tuper Tario Tros. It combines elements from both Mario and Tetris. This combo adds new flavor to the existing run and jump Mario games.
The game starts off like another Mario clone game, and then Mario would reach a place that he could not reach by just jumping. The user would then have to hit the spacebar to switch to Tetris mode to build a bridge so that Mario could continue on his journey.
Play the game and check out more at Swing Swing Submarine's blog!