Want Wi-Fi with Your Soda?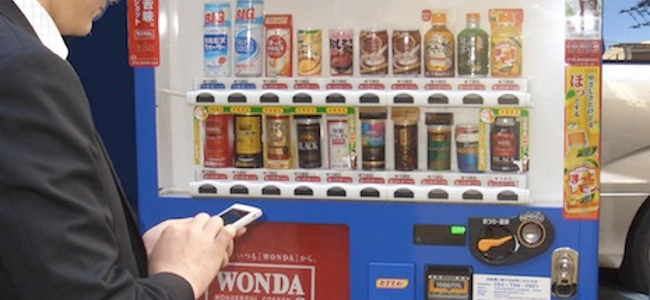 That's a tall soy latte with extra cream and some Internet. Order #88, cheeseburger and a side of Internet, is ready. Can I get some gum with my Internet? You bet you can. Nowadays, there's free and open Wi-Fi almost everywhere, why not from a vending machine? No purchase required, but you do have to live in Japan. For a country with vending machines for food and drink, movies and books, even clothes and live produce, one wonders what took them so long considering the advances in vending machine technology:
These Wi-Fi vendors are a product of Asahi Breweries/Soft Drinks and Freemobile-WiFi. They aim to roll out 1,000 of these new machines in 2012, and 10,000 total over the next five years, to compete with convenience stores that provide drinks and Wi-Fi of their own. For those who haven't heard of Asahi Beer, they also have drinks under Foster's and Cadbury Schweppes brands, and a line of Wonda Coffee (as shown in the image). Japan is getting closer to being one of the world's most wired countries, and now one step closer to being the most wireless.
Here is a copy of Asahi's press release (in Japanese), and a 2008 worldwide broadband survey by the Organization for Economic Cooperation and Development that ranks countries in the world by their percentage of broadband subscribers. (The US ranked 15th, just a notch below Japan.)