Oh look, BlipFest tickets are on sale now for some reason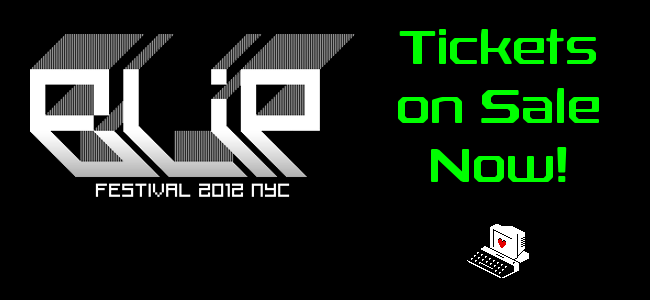 You still have to wait until April 3rd to get your 3-day passes from BlipFest.org, but single-day tickets are on sale from the Gramercy Theater website already. Any remaining tickets will be sold via Live Nation on April 6th on 10:00A EST.
Blip Festival 2012 will return in Manhattan on May 25-27, bringing chip-musicians and graphic-visualists from across the globe to the Gramercy Theatre located at 127 E 23rd Street.
Thanks to Rhizome for the Breaking News.
Buy your Friday tickets here.
Buy your Saturday tickets here.
Buy your Sunday tickets here.